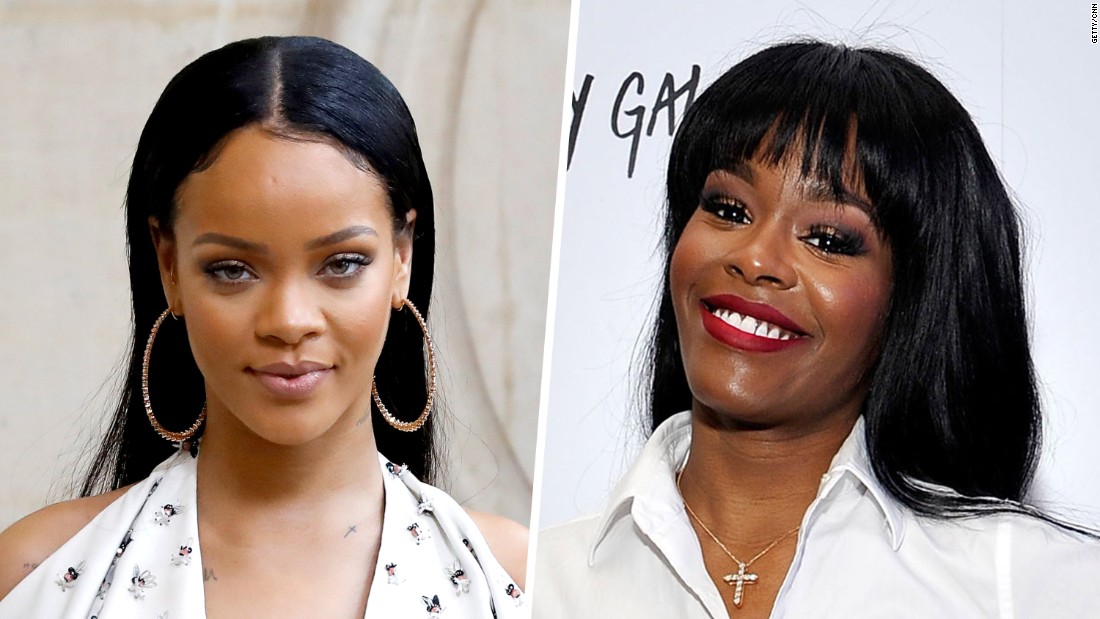 (CNN)Azealia Banks has kicked off another celebrity feud.
The rapper ignited a social media battle with Rihanna after she tweeted her opposition to President Donald Trump's temporary ban of immigrants from seven predominately Muslim countries.
"Disgusted," Rihanna tweeted. "The news is devastating! America is being ruined right before our eyes! What an immoral pig you have to be to implement such BS!!"
Banks then took to Instagram on Sunday to slam Rihanna in a series of expletive-filled posts — eventually posting what she claimed was Rihanna's phone number.
Most of the exchanges between the artists have since been deleted, but Banks has been at the center of a few other star squabbles.
In October, Banks filed a police report against actor Russell Crowe alleging he called her the "N-word" and choked her while attending a party in Beverly Hills.
No charges were ever pursued
by the Los Angeles District Attorney.
In April, Banks went after former Alaska governor Sarah Palin in a series of offensive tweets in which she said she wished Palin would be assaulted.
Palin then threatened to sue the rapper
. Banks eventually deleted her tweets and wrote an open letter to apologize to the former governor.
Read more: http://www.cnn.com/2017/01/30/entertainment/azealia-banks-rihanna-feud/index.html