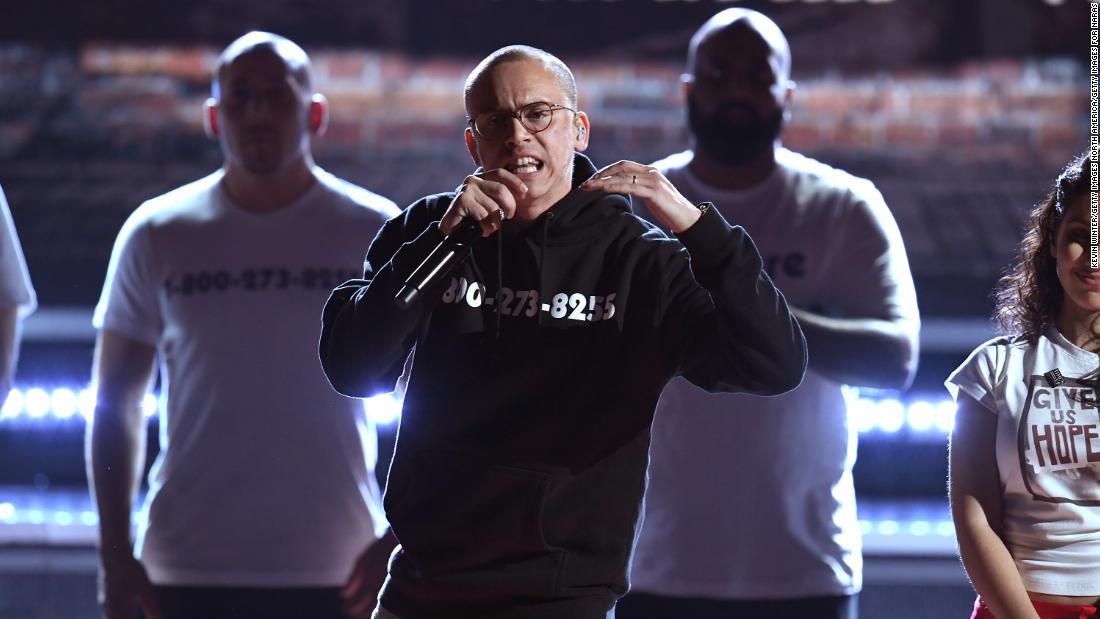 (CNN)Logic put social justice front and center at the Grammy Awards.
Below is a transcript of his remarks in full:
"Black is beautiful. Hate is ugly. Women are as precious as they are stronger than any man I have ever met. And unto them, I say stand tall and crush all predators under the weight of your heart that is full of the love they will never take away from you. Be not scared to use your voice, especially in instances like these when you have the opportunity. Stand and fight for those who are not weak, but who have yet to discover the strength that the evil of this world has done its best to conceal.
To all the beautiful countries filled with culture, diversity and thousands of years of history, you are not s***holes. And, lastly, on behalf of those who fight for equality in a world that is not equal, not just and not ready for the change we are here to bring — I say unto you, bring us your tired, your poor, and any immigrant who seeks refuge. For together, we can build not just a better country, but a world that is destined to be united."
The rapper was nominated for song of the year and best music video.
Read more: http://www.cnn.com/2018/01/29/entertainment/logic-grammy-performance/index.html