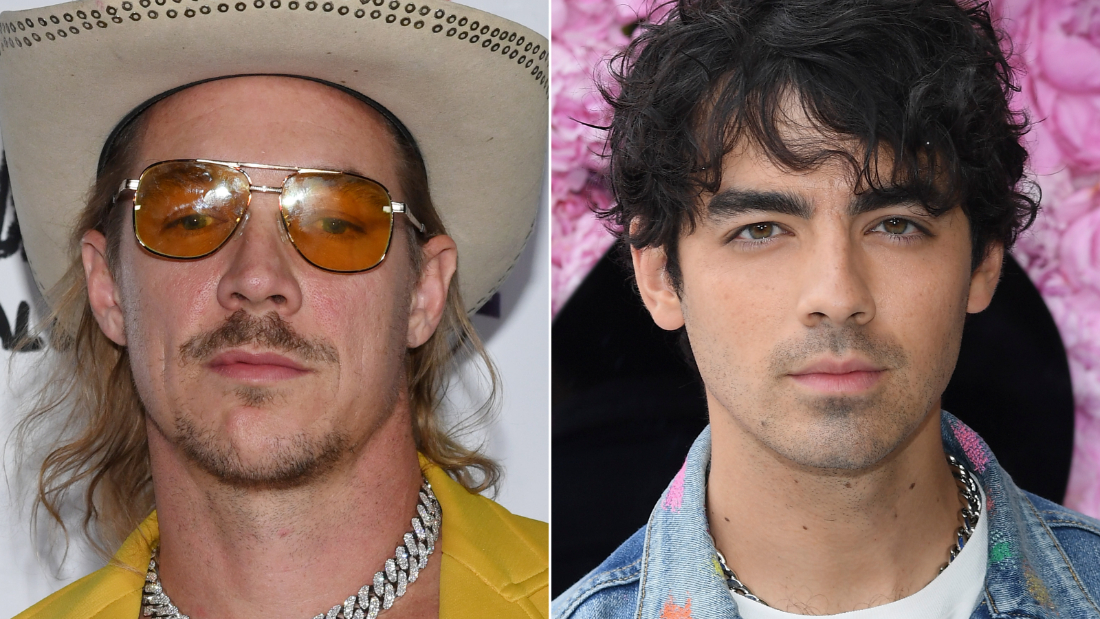 (CNN)Is that a clapback we hear, Diplo?
Jonas and his brothers sat down for an interview with the London show "Capital Breakfast With Roman Kemp" to talk about their new music, and the subject of his surprise wedding earlier this month in Las Vegas came up.
Jonas said Diplo live-streamed the ceremony on his Instagram Stories and joked that "he did ruin it."
"I love Diplo, but he loves his 'gram more than a 13-year-old," Jonas said. "He posts every five seconds. He literally, like, live-streamed with dog face filters."
Well, Diplo wasn't going to let that stand, and on Thursday he fired back on his official Instagram account with a photo showing him, Jonas being interviewed and a pic from the couple's wedding.
View this post on Instagram
the only thing that 'ruined' the wedding was your fit
"The only thing that 'ruined' the wedding was your fit," the caption read.
Ouch.
Jonas responded in the comments with an eye-roll emoji that seems about right given that he said during the interview he and Turner laughed about the live-streaming of what was supposed to be a private event.
"We loved it. We thought it was ridiculous," Jonas said. "I just love that he was walking into the chapel and he's like, 'Gonna hit this wedding right quick.' "
Read more: https://www.cnn.com/2019/05/31/entertainment/diplo-joe-jonas-wedding/index.html