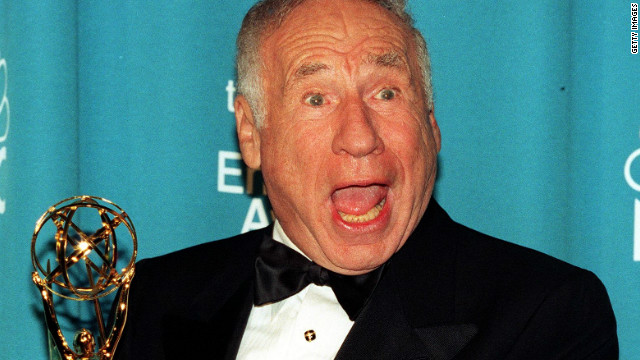 (CNN)Here's a look at the life of comedian, actor, director, producer, playwright and screenwriter Mel Brooks, best known for comedic farces such as "The Producers," "Blazing Saddles," "Young Frankenstein" and "Spaceballs."
Birth place: Brooklyn, New York
Birth name: Melvin James Kaminsky
Father: Max Kaminsky, a process server
His parents were Jewish immigrants from Eastern Europe.
His second wife, actress Anne Bancroft, was almost an EGOT winner herself. She collected Oscar, Emmy and Tony awards before her death from cancer in 2005.
Brooks learned how to play the drums in his youth from famous jazz musician Buddy Rich.
Brooks makes appearances in his own films as an actor and an occasional voice-over artist. He played character roles in "Blazing Saddles," "High Anxiety," "Spaceballs" and "Robin Hood: Men in Tights."
Read more: https://www.cnn.com/2016/04/18/us/mel-brooks-fast-facts/index.html